From fashion liberation to Hobby Lobby in SCOTUS, a lot has been going on in Poliwood.
And Politini has got your fill on ALL of the latest trends and controversies that matter.
In Politini's most recent episode: We the People: Why Do The Courts Matter? we discussed the role, IF ANY, that we, the people, have in ensuring justice and equality for all.
This week we were joined by Ian Millhiser, Senior Constitutional Policy Analyst for the Center of American Progress and Justice Editor for the Center of American Progress Action Fund.
In last week's episode Coded Racism and the Reality Behind Dog Whistle Politics we discussed the use of coded, racially charged language in the political sphere as a means to prop up one party or candidate through verbally knocking a minority down.
This episode was joined by guest Stefan Hankin, founder and president of Lincoln Park Strategies.
Who's Bringing the FIRE?
Ian Haney Lopez, one of our nation's leading thinkers on the evolution of racism in the U.S. and author of the book, Dog Whistle Politics.
Andrew Cray, analyst with LGBT Progress and cancer survivor for Bringing the FIRE this week and making strides towards equality for all.
Polinistas of the Week
Frieda L. Mock, documentarian of the upcoming film, Anita
All of our women of SCOTUS- justices Elena Kagen, Ruth Bader Ginsberg, and Sonia Sotomayer!
We kick-off things off first with one of our latests video of Politini on theGrio where we had to ask the question: why do conservatives have such an issue with sex? This episode we discussed the Hobby Lobby case that recently went to the supreme court, demanding that the company be able to deny emergency contraceptives to their women employees. When we people understand a woman has a right to their own body?! Check this video out.
In a new study just recently released, white video gamers become more aggressive during game play while playing as a black character. What does this say about stereotypes being perpetuated in the media? And how can we combat these stats? See what we have to say!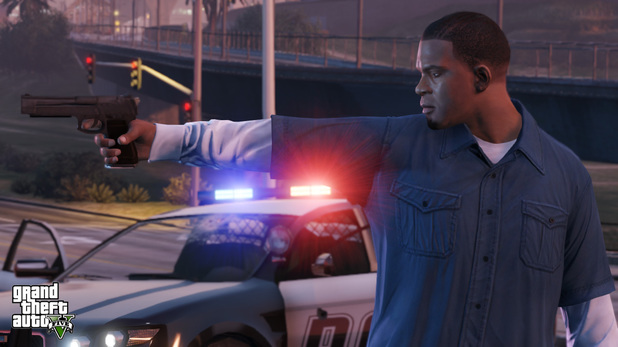 In our Poliwood Roundup on theGrio we highlighted top news stories going on in our nation, as well as talked about the transition of Kim Kardashian from "reality star" to now "style icon". We ask our audience: Has the word "icon" lost its true meaning? And has our glamorization of mediocrity become our NEW normal? Click through to picture to read Danielle Moodie-Mills piece on theGrio "'Kimye' on the cover of Vogue: Why do we reward lack of character?"
We close our week out with our final  Politini on theGrio video where we discussed the further the evolution of Black male fashion- and what impact that has on society's perception of masculinity. Listen to the full conversation from last week's podcast: Fresh to Death: The Politics of Black Men's Style
That's it for all of the #Politini this week–stay connected with us all week by "liking" us on Facebook!